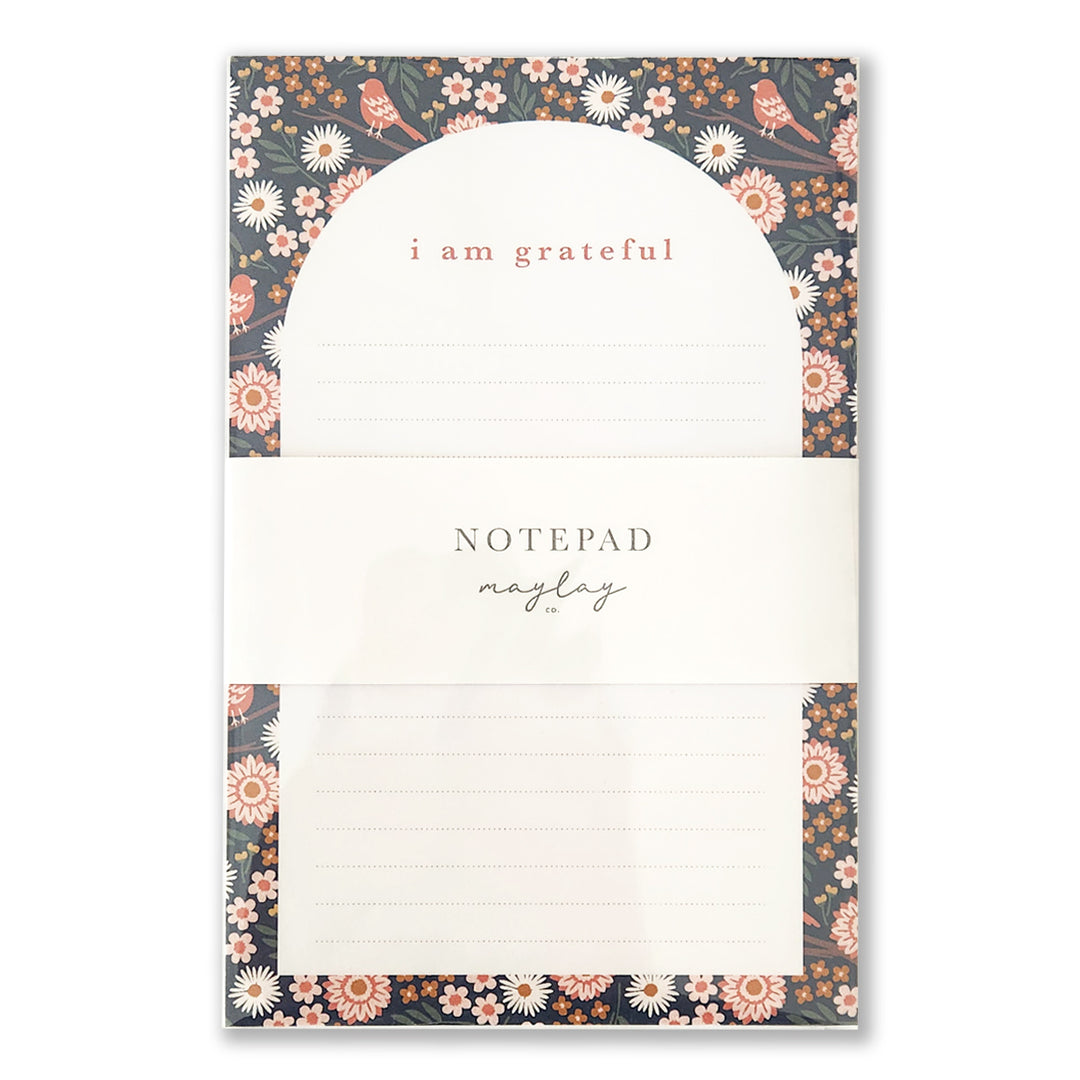 Introducing our new notepads, designed to help you cultivate a daily gratitude practice. Each notepad contains 50 sheets, each bearing the phrase "I am grateful" at the top. Whether you use it for daily journaling, making to-do lists, or jotting down reminders, these notepads serve as a simple but powerful reminder to focus on the things in your life that you are grateful for. With a compact size that makes them easy to take on-the-go, these notepads are the perfect tool for anyone looking to cultivate a more positive outlook on life. 
50 sheets
width: 4.25"

length: 6.5"

Packagaged in plastic wrap.

Currently, we are only able to ship to Canada and the United States. For International orders, please contact us directly.