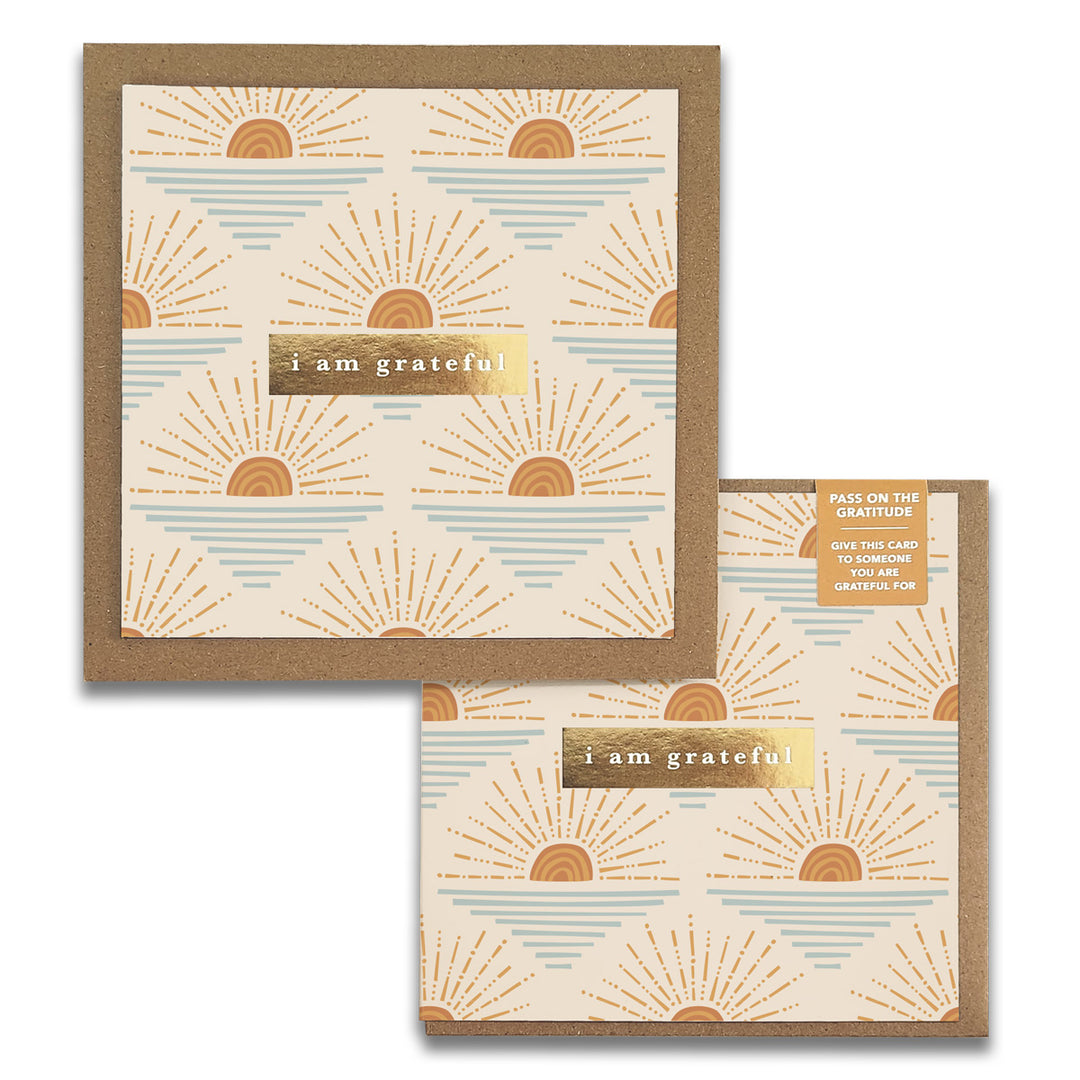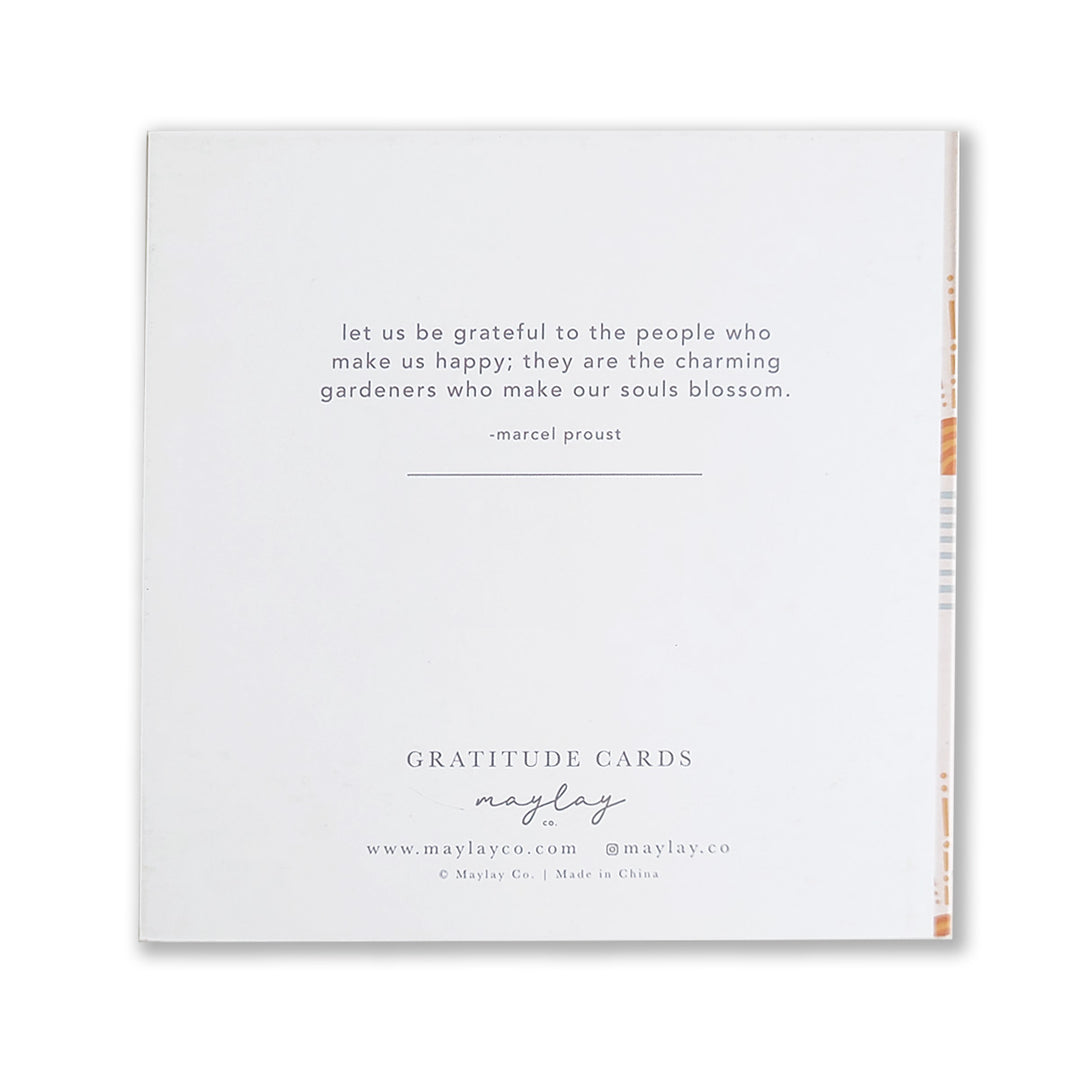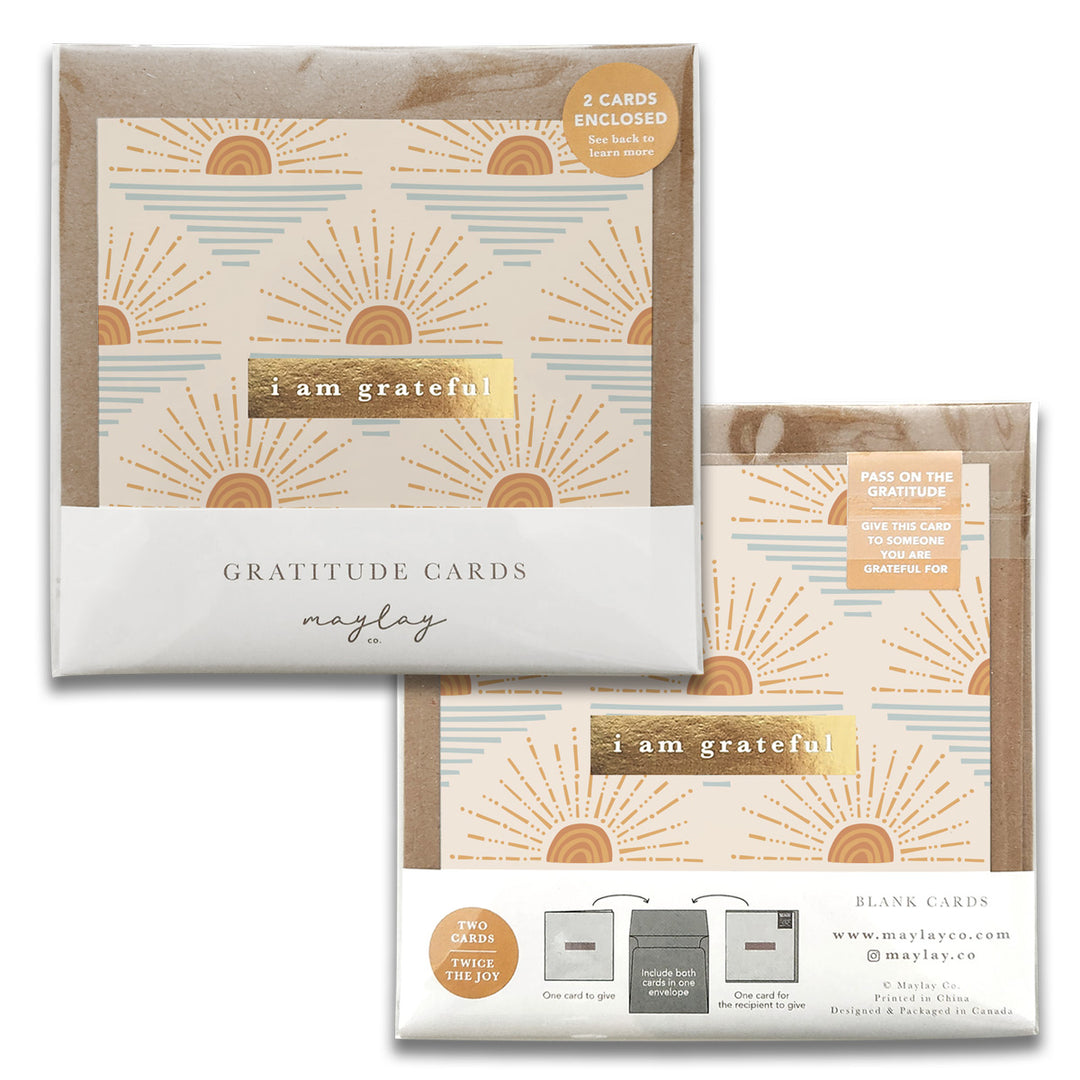 Introducing our unique Gratitude Greeting Cards, designed to spread joy, love and positivity to those closest to you and beyond. This special card set includes two cards, each with its own purpose. The first card is for you to express your gratitude and well wishes to someone special, while the second card is meant for the recipient to pass along to someone else, creating a ripple effect of positivity.
With a blank interior, these cards are perfect for any occasion, from birthdays to holidays and everything in between. It's a meaningful way to reconnect with friends, family, and loved ones, while also reminding each other to practice gratitude every day.
Crafted with fine quality and beautiful design, each card is gold foil stamped, adding an extra touch of elegance. The kraft envelopes complete the natural and rustic look, making this set a great choice for those who appreciate the finer details.
Make a lasting impact and share the love with our Gratitude Cards.
Details:
2 card sets in 1 pack
Blank inside
Heavy cardstock
4 3/4" square
Gold foil stamp design
Kraft envelopes

Join me and #PASSONTHEGRATITUDE